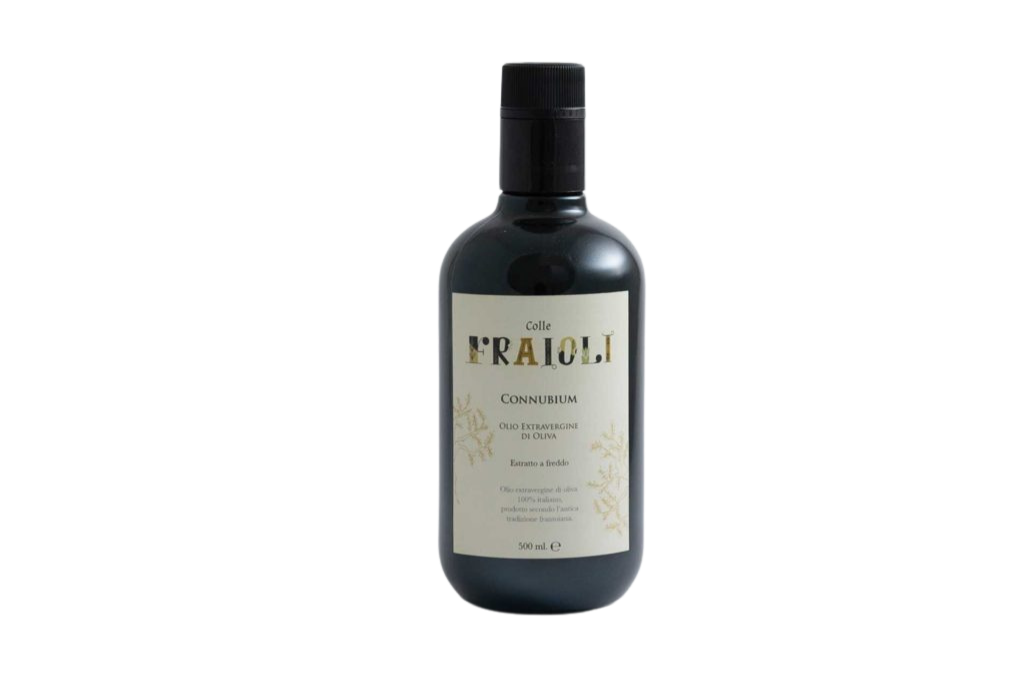 Our Connubium is a blend of varieties which are typical of our area: Moraiolo, Leccino, and Itrana.
Connubium is green with golden glints. The aroma opens up broad and elegant with a pleasant medium intensity herbaceous fruitiness.
You can detect tomato notes, followed by almond and aromatic herbs. It has a well-balanced bitter and pungent finish.
Acidity levels are very low and the high concentration of polyphenols gives our oil beneficial antioxidant properties.